click here to fly above Cunina!
Landing in… s (click here to stop)

You will immerse yourself in an ancient, essential and harmonious landscape,
that arouses respect and love for the land, amazement for the eyes and for the soul ...
If you are looking for a place to relax, rejuvenate and rest,
come to the Podere Cunina farmhouse of Buonconvento
and you can fully enjoy the wonderful Tuscan countryside.
You will be amazed by the breathtaking view and the suggestive sunsets, caressed by the cool evening breeze.
Forest animals will cross your path. You will discover suggestive medieval, ancient and
charming farmhouses and art treasures in a unique, peaceful and quiet environment.
It's an ideal place for escapes from everyday life in search of well-being.
Pool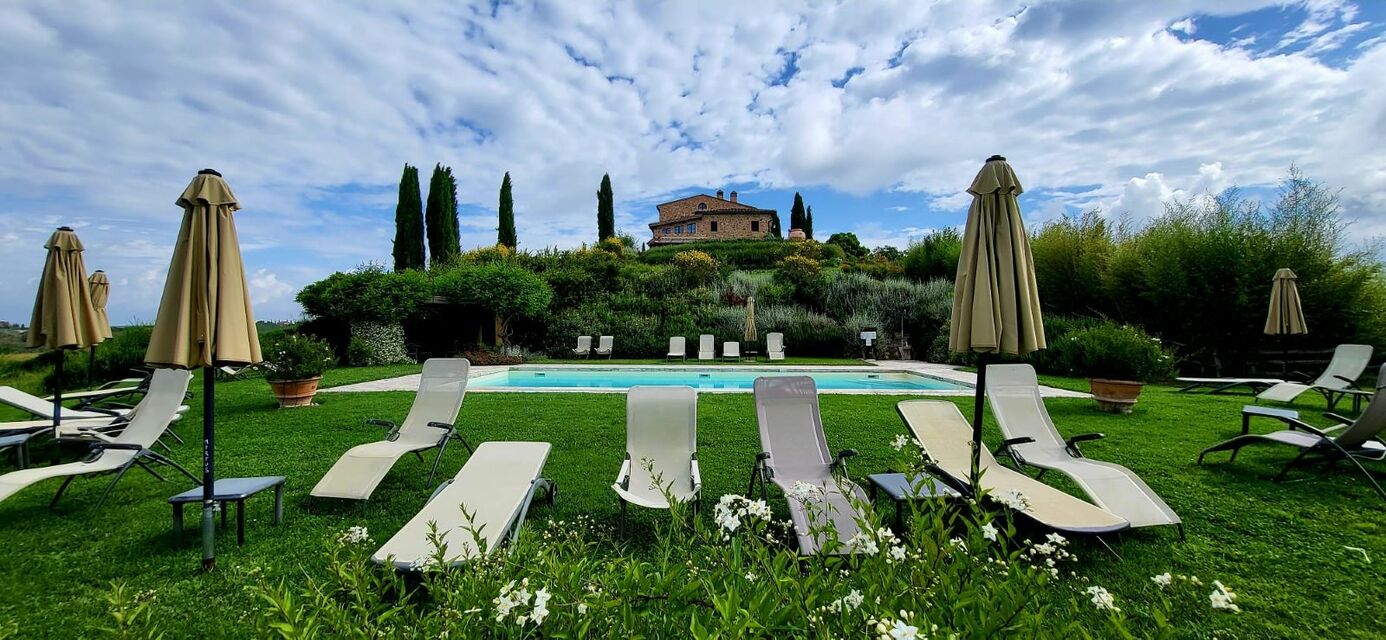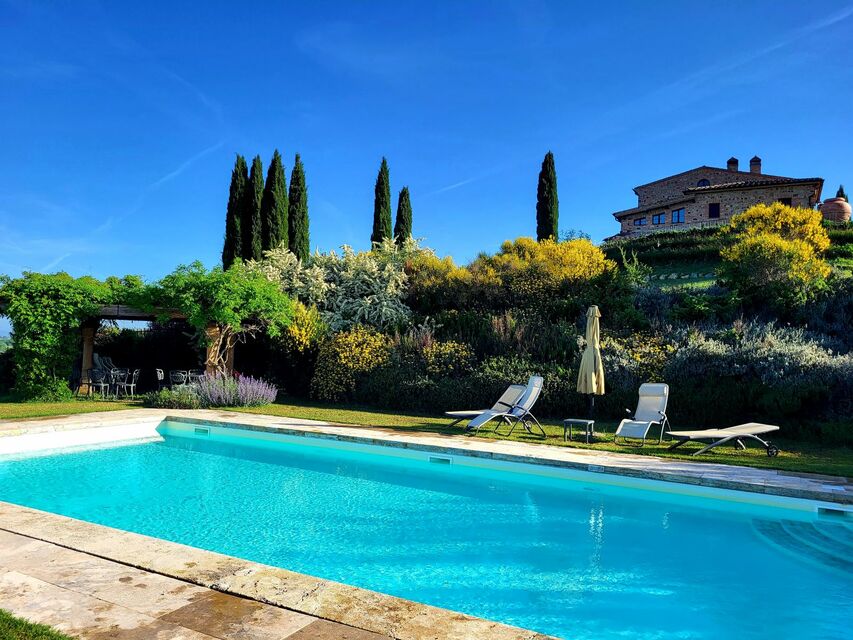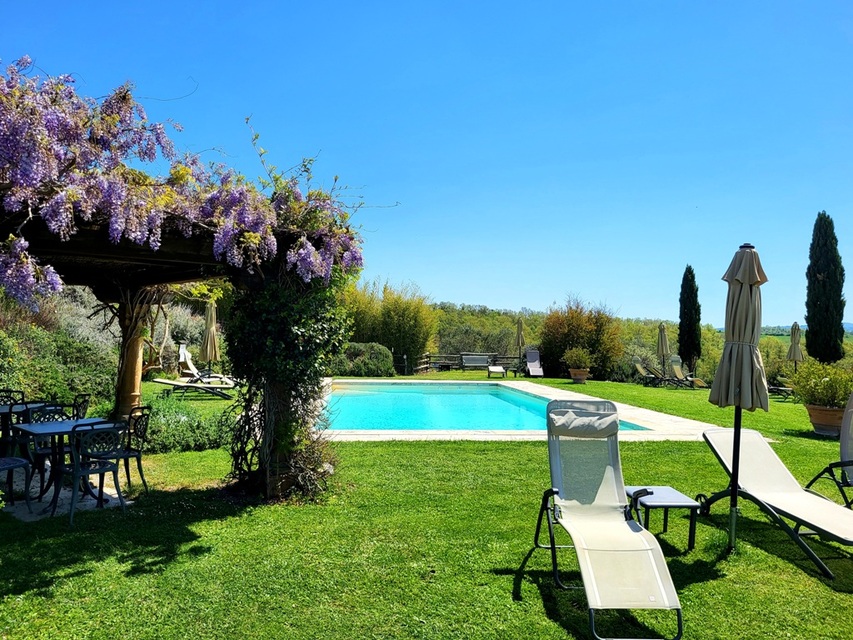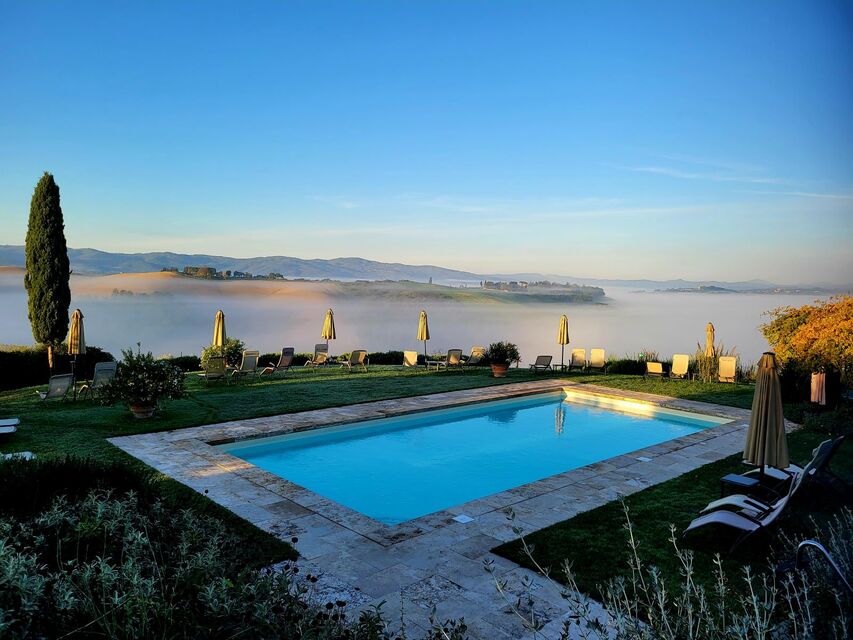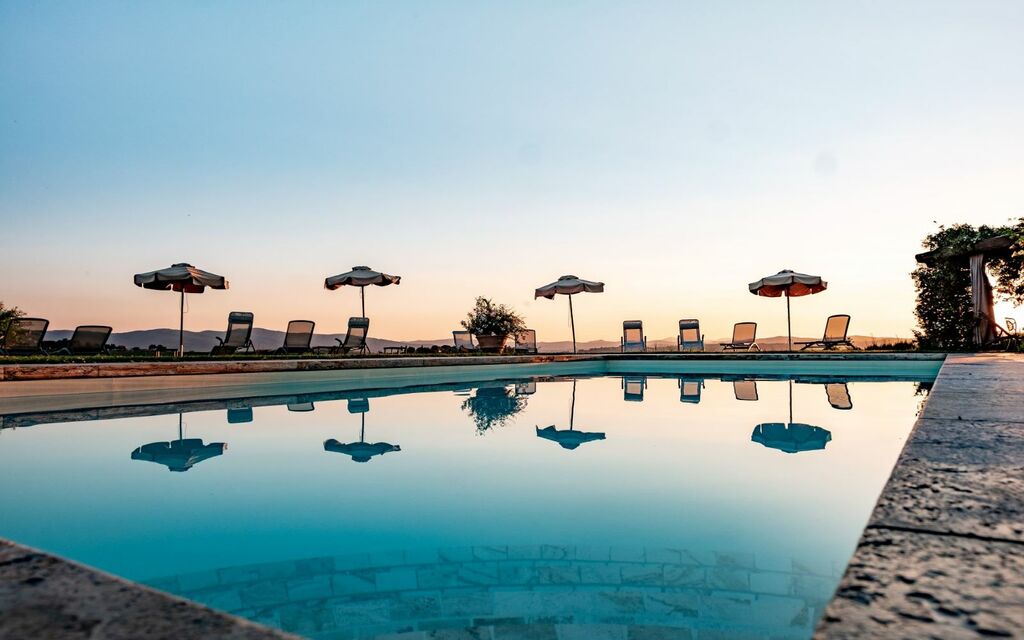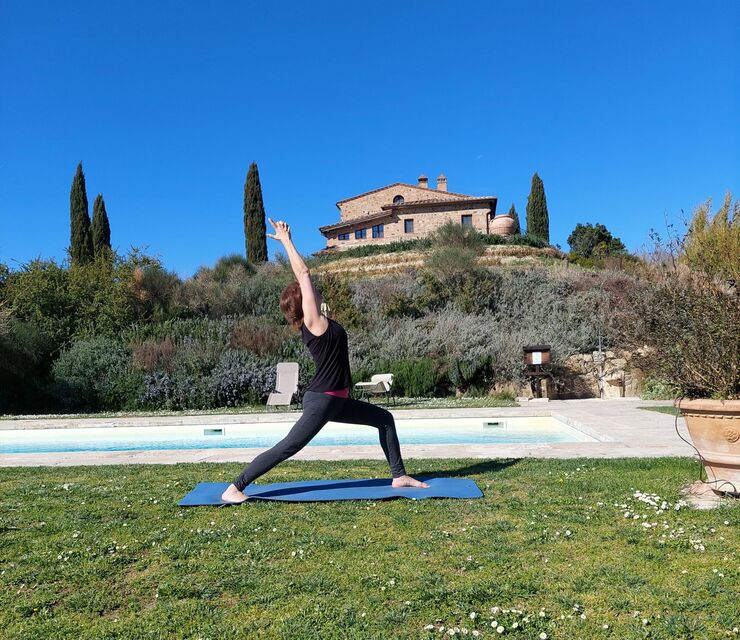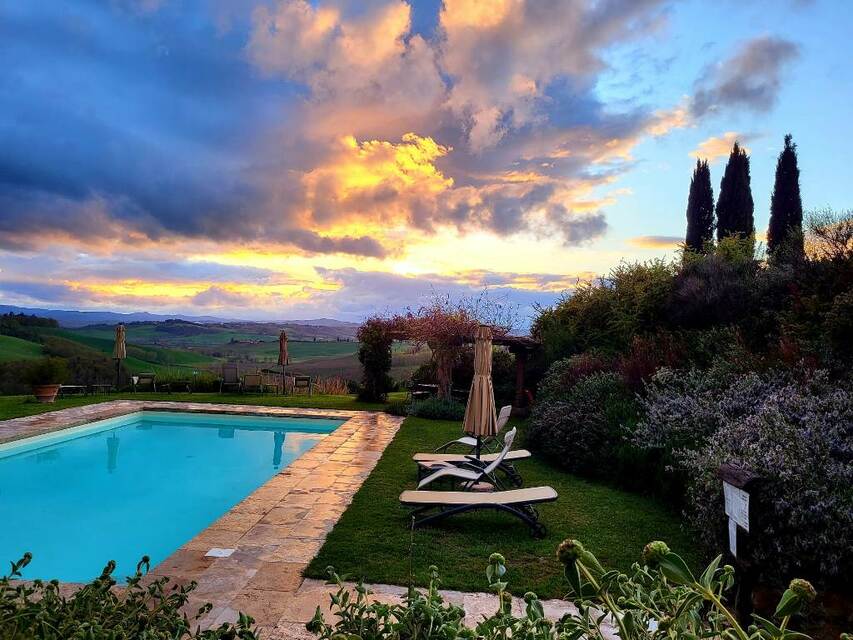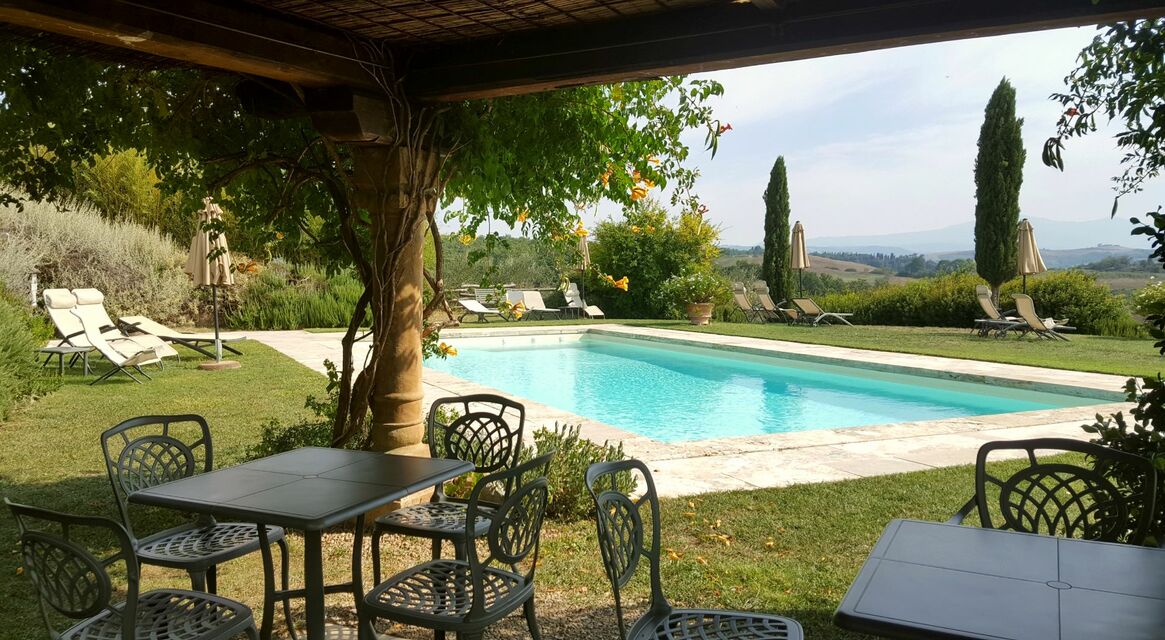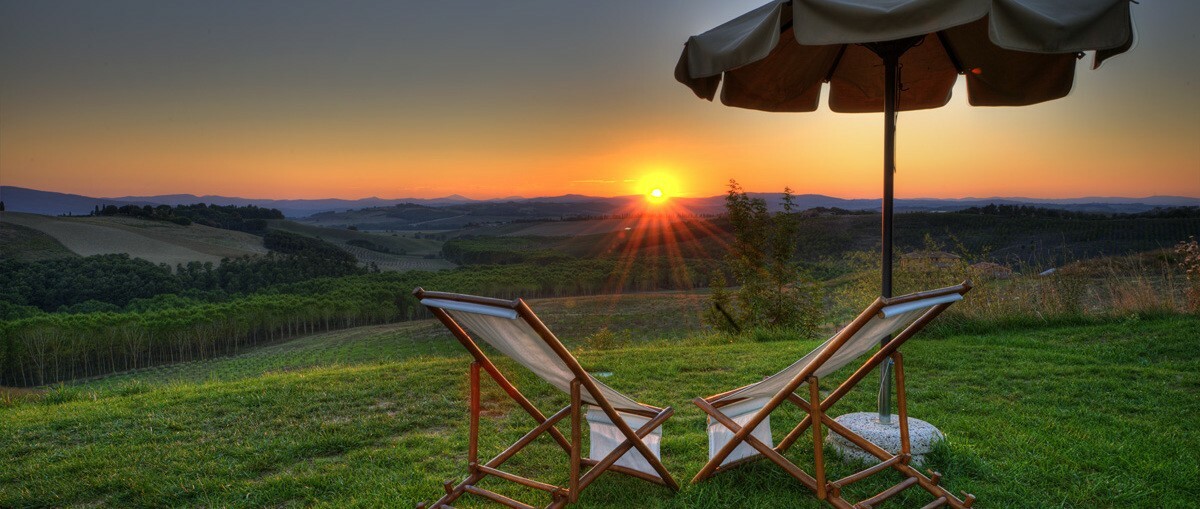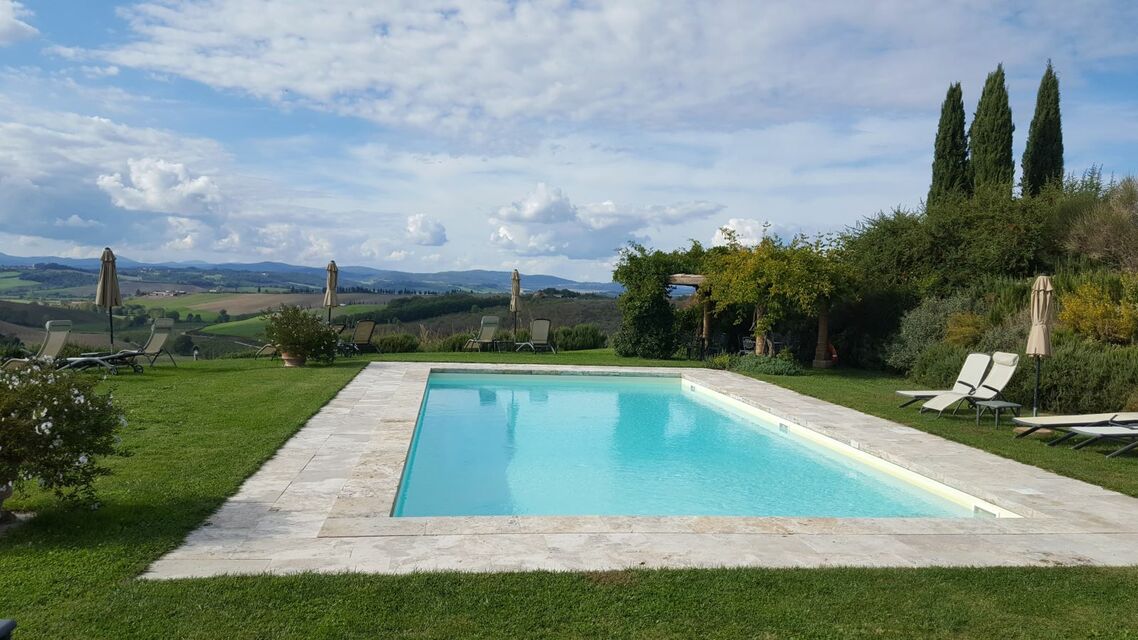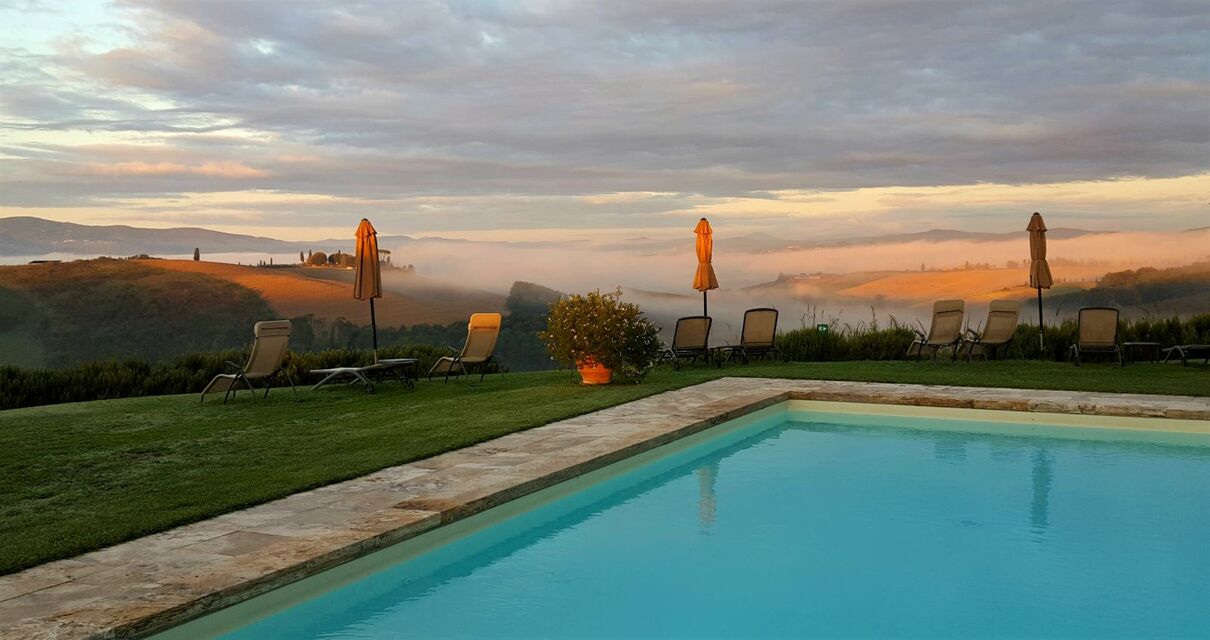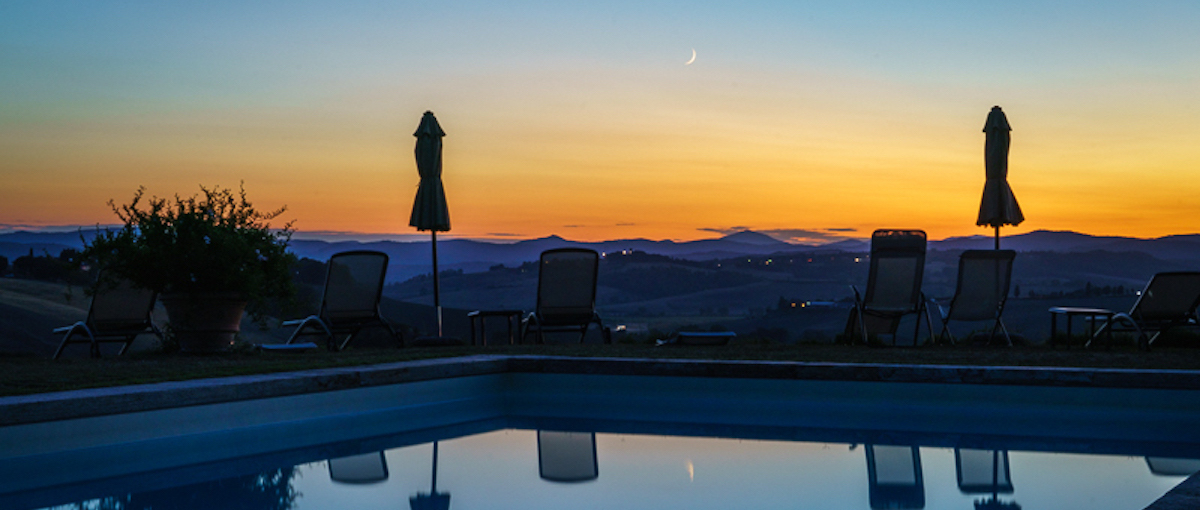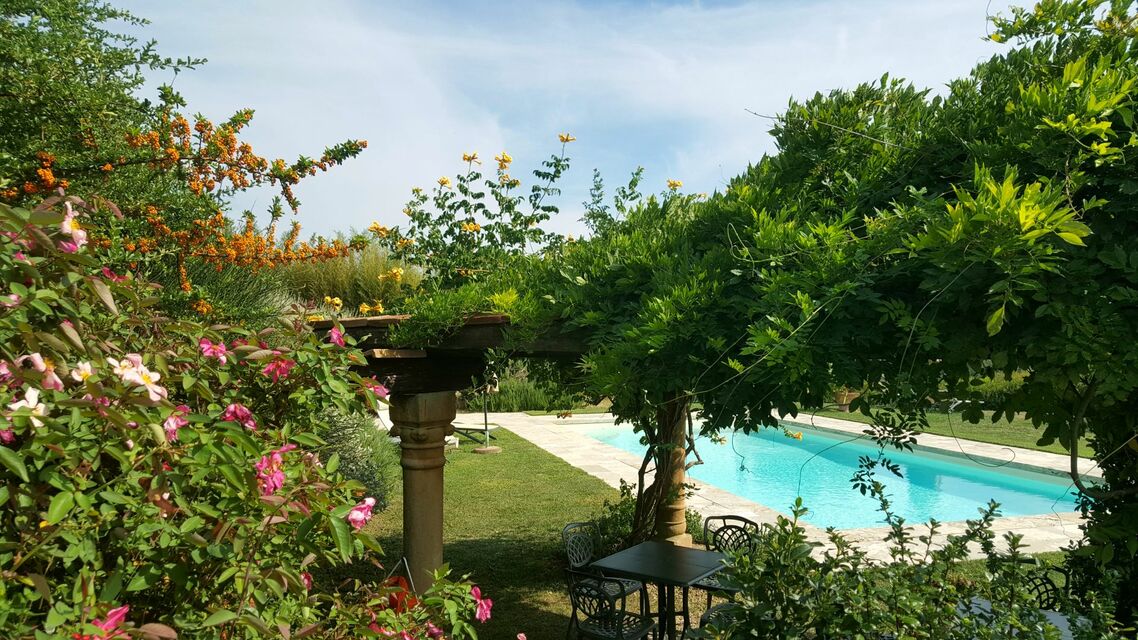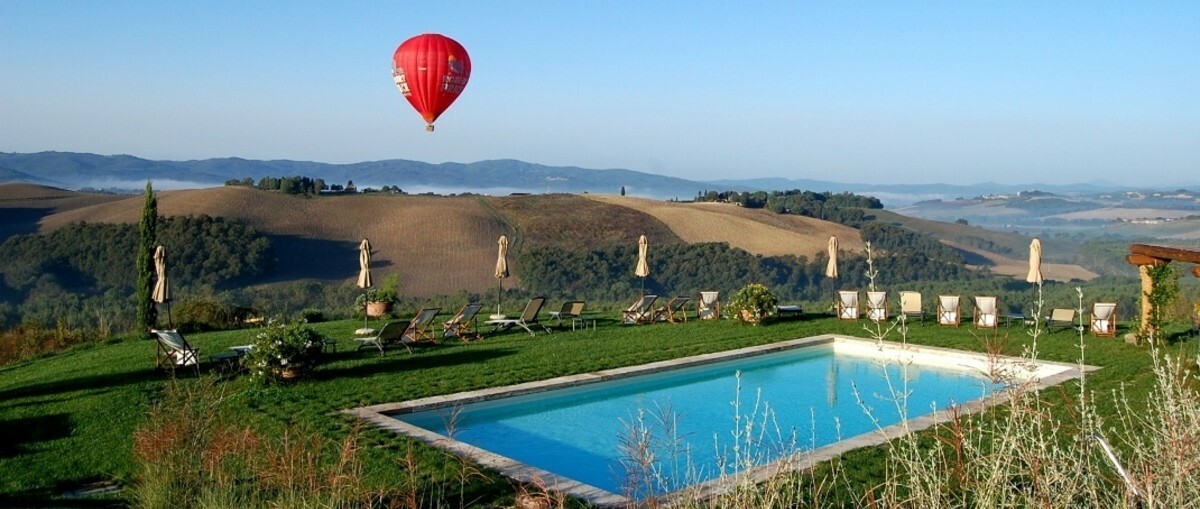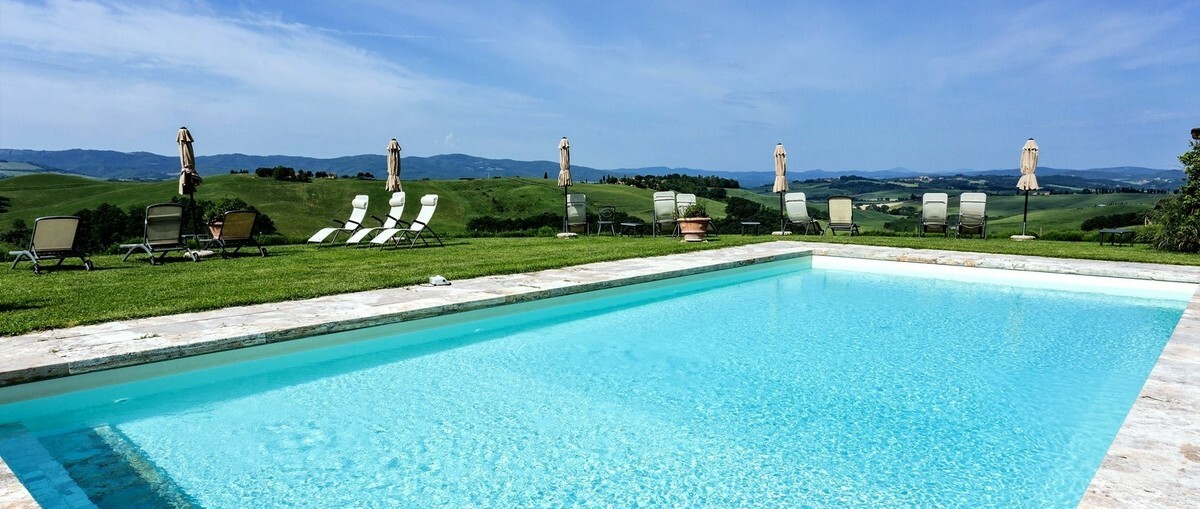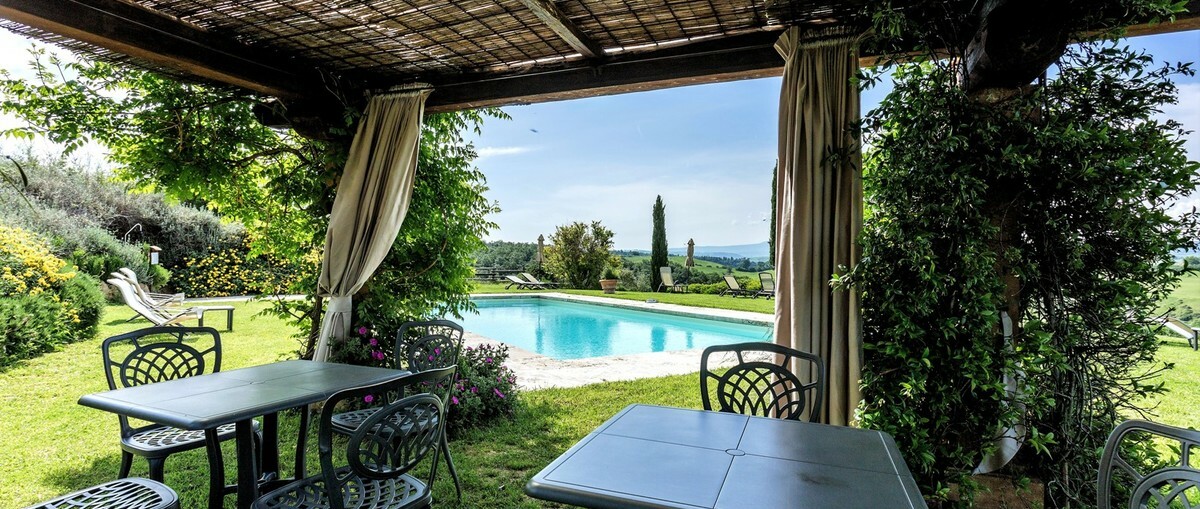 In a private place surrounded by the clay waves of the Crete Senesi,
with the breath of the wind and unpredictable lights,
you can immerse yourself in the waters of our sunny swimming pool.
In the evening, you can, lulled, admire beautiful sunsets and starry skies, enchanting your spirit.
We have always been Green
Organic farming
Geothermal energy to manage heating and cooling systems
Underground power lines
Responsible management of organic waste
Separate waste collection on site
Waste water treatment via oxygenation & purification
Garden irrigation with recycled water
Solar panels for hot water
Photovoltaic panels
Park and recharge your car with our Sun ☀️ and wall box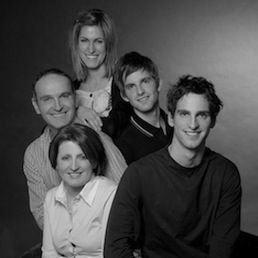 La Famiglia Freddi
The family of Silvana and Piergiorgio invites you to stay in Podere Cunina, an ancient tuscan countryhouse, with a 360° degrees view, 8 finely restored apartments, and a swimmingpool. Podere cunina is a starting point to discover the Crete Senesi, the Val d'Orcia and all of Tuscany. You will dive into an ancient, essential and harmonious landscape, which radiate with respect and love for the earth; an amazement for the eyes and the soul. You will be fascinated forever!
Wedding @Cunina
Exclusive, intimate and romantic, we want your wedding in Tuscany to be a unique and extraordinary experience.
Tuscany is world famous for its beautiful landscapes, its artistic and cultural heritage, its mild climate and its culinary tradition.
Here at Podere Cunina, for your most beautiful day, you will be immersed in the fascinating Tuscan hills
and you can enjoy breathtaking views, unforgettable sunsets by the pool between music, excellent wine and good food.