Mirtus is a bright and panoramic apartment of 35 sqm that has complete autonomy with respect to the main body of the farm.
Thanks to its large windows you can enjoy the wonderful landscape and the beautiful sunsets that the sky of Cunina offers. Romantic, intimate and peculiar, it is the perfect "love nest". Every moment will remain in your heart, together with the desire to return soon in the beautiful Crete Senesi and Val d'Orcia.
It is enriched by a typical and exclusive courtyard of 35 square metres, where you can taste Tuscan delicacies surrounded by the fragrant scent of the aromatic herbs around you.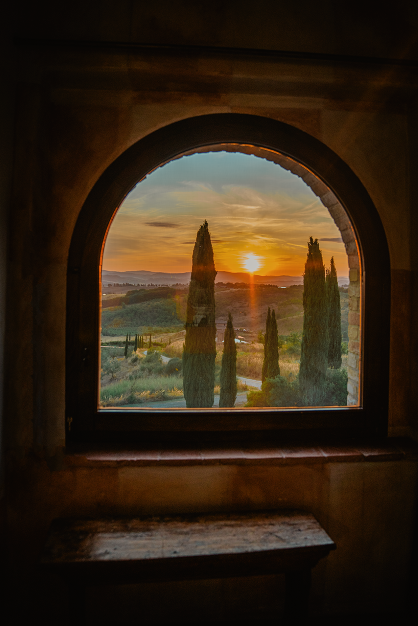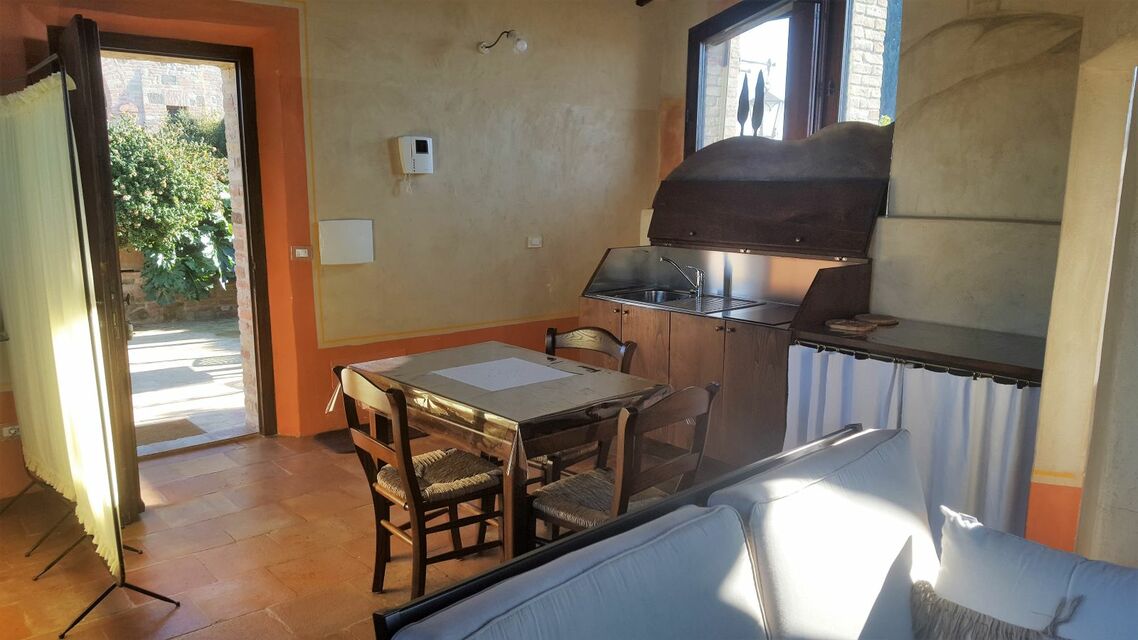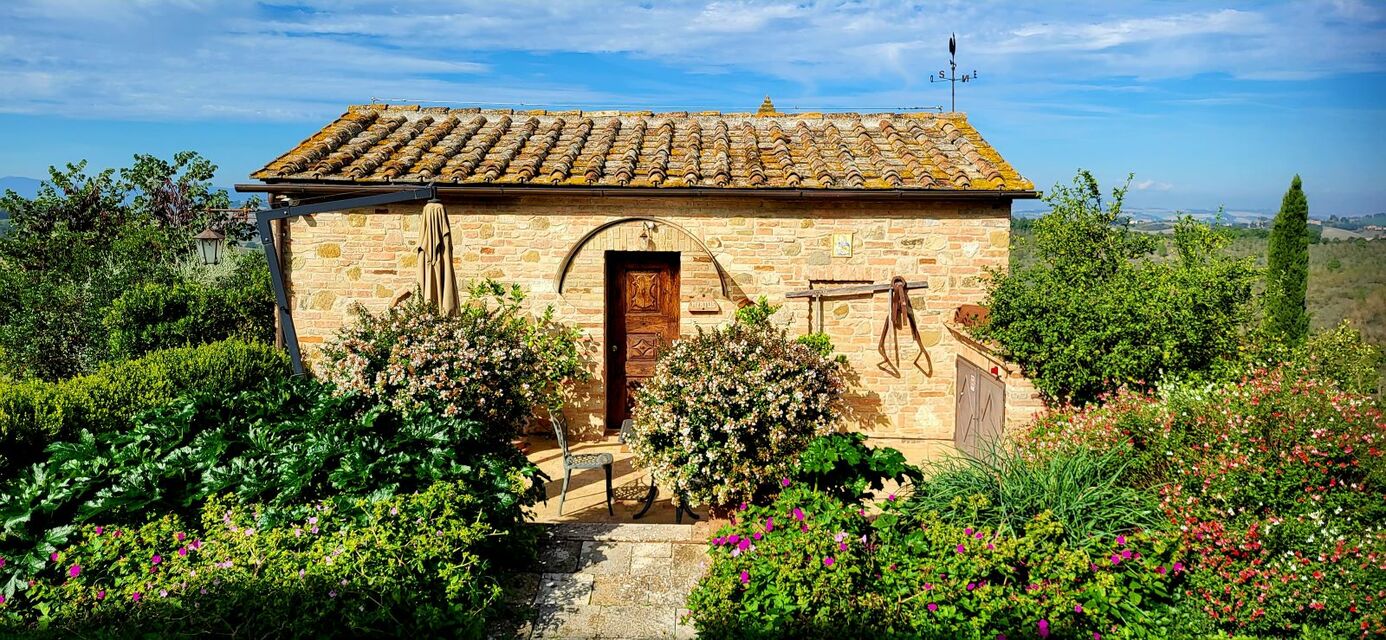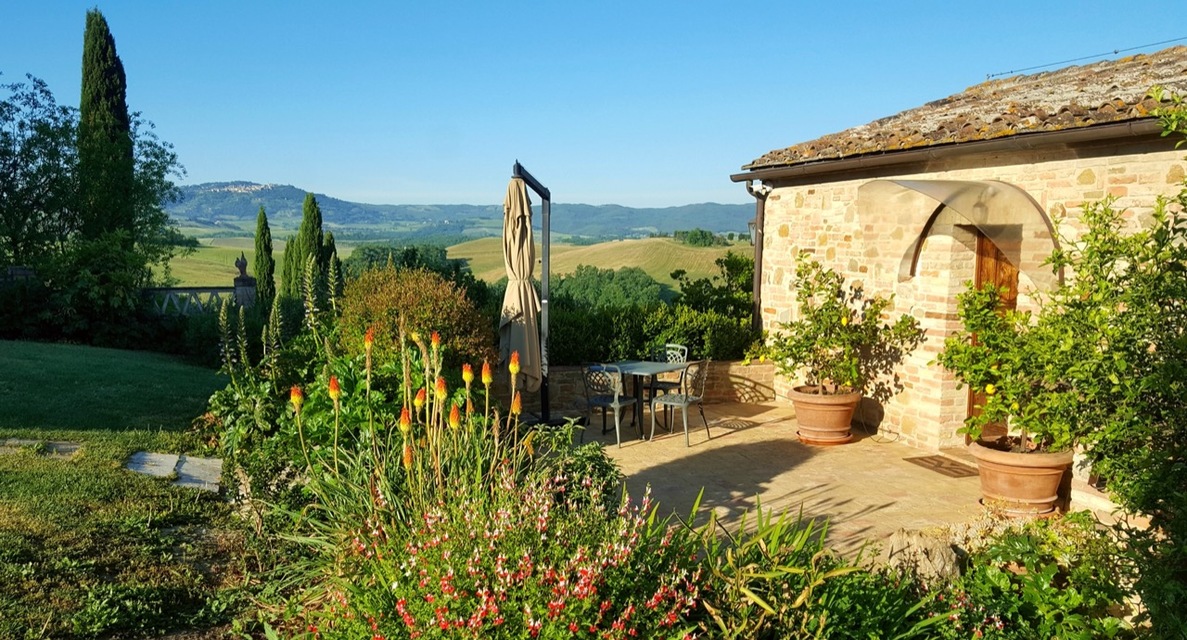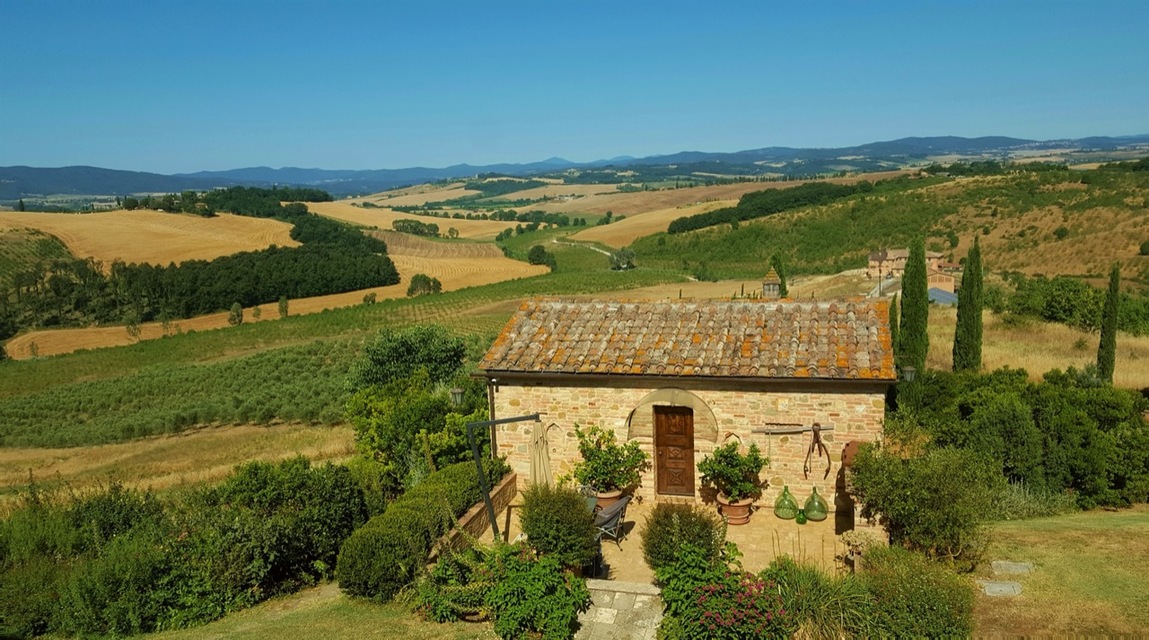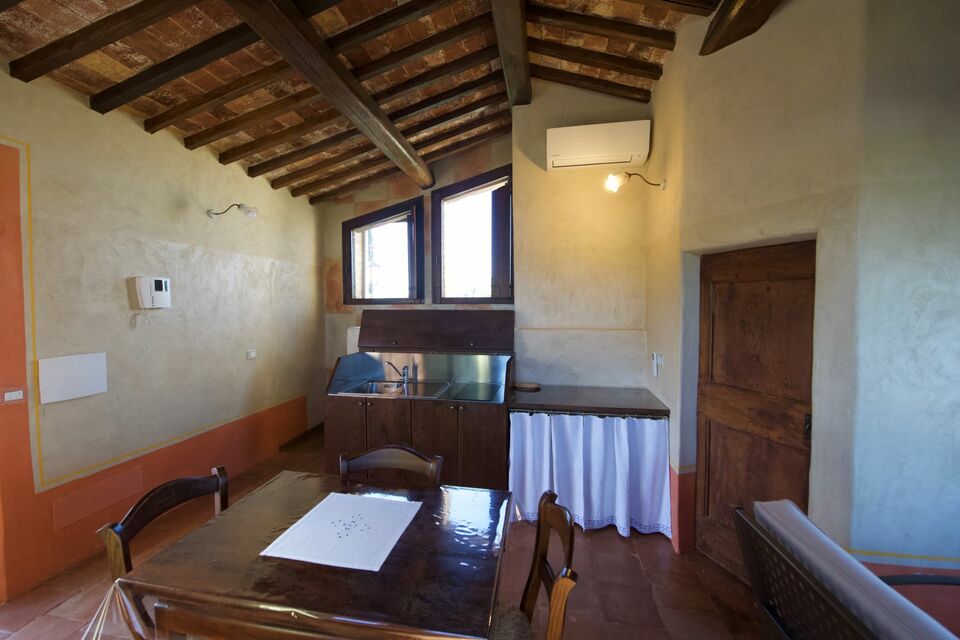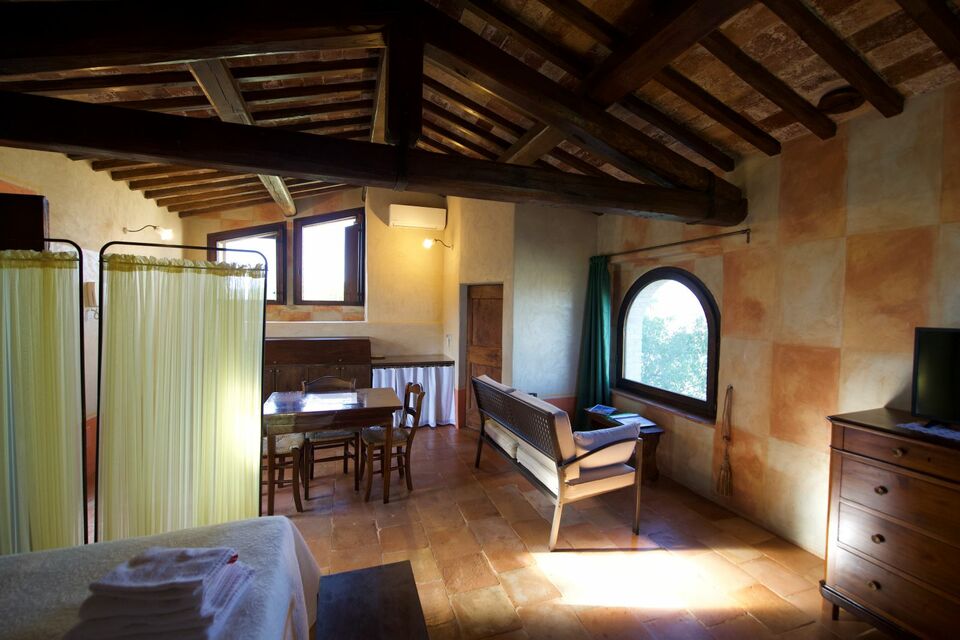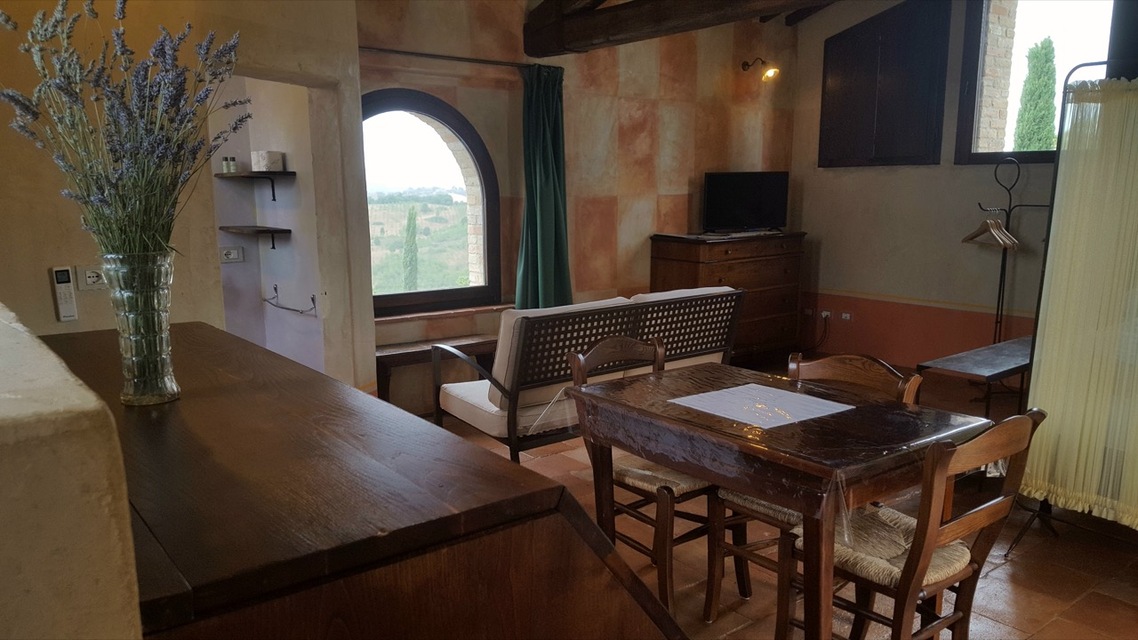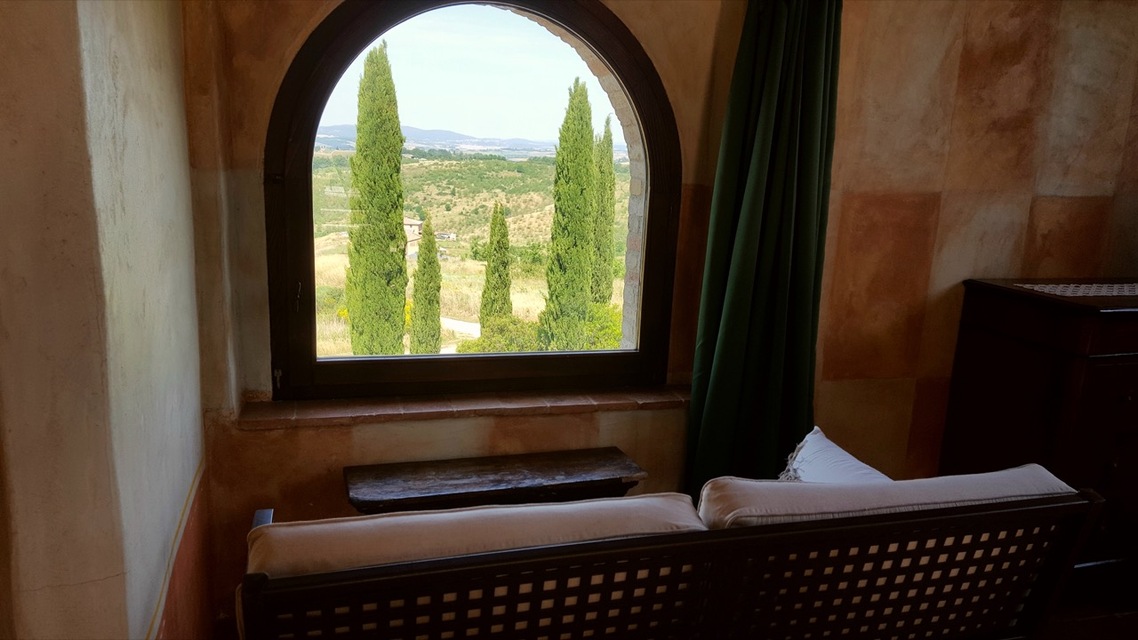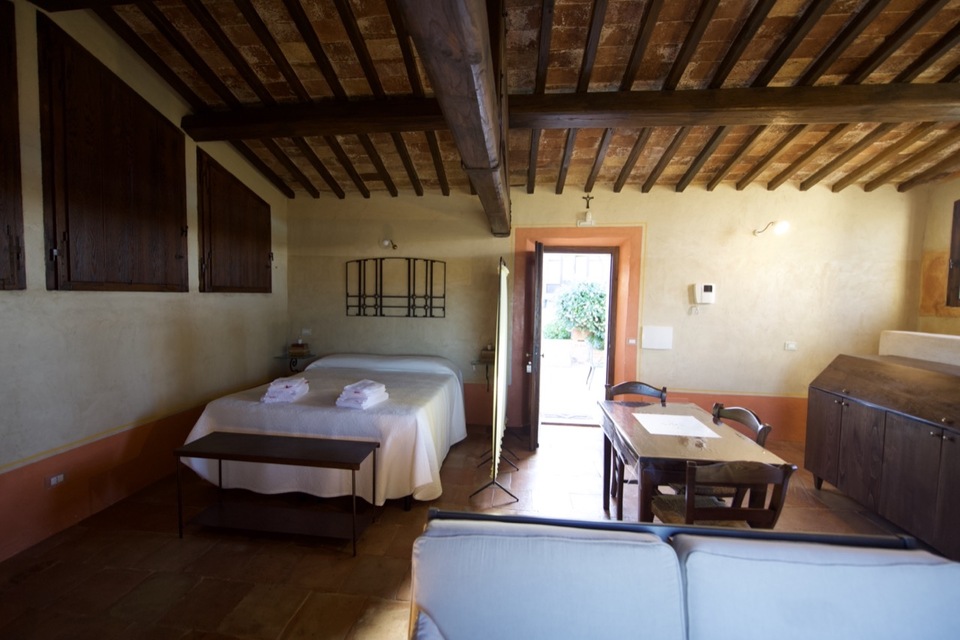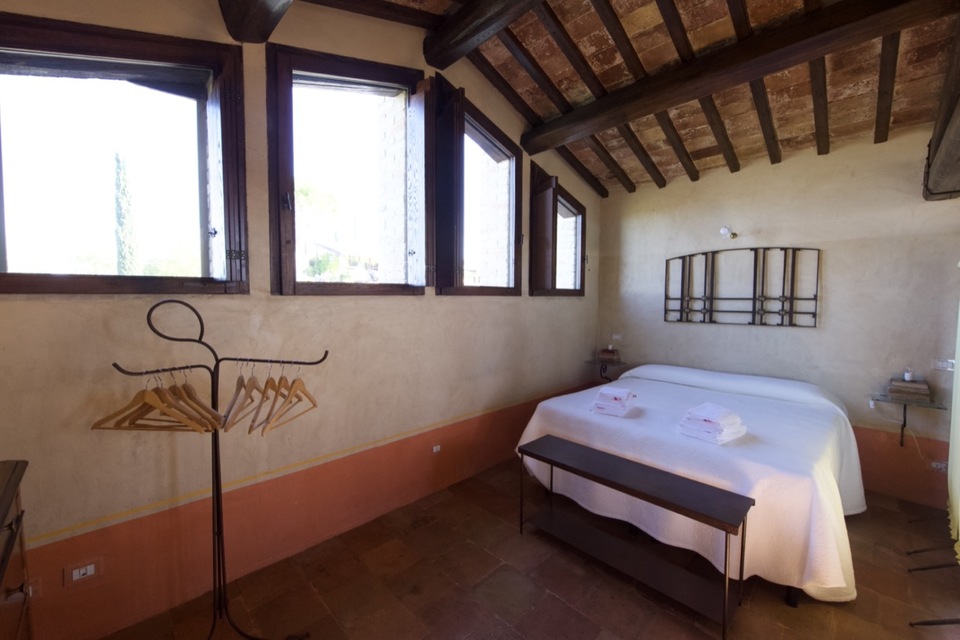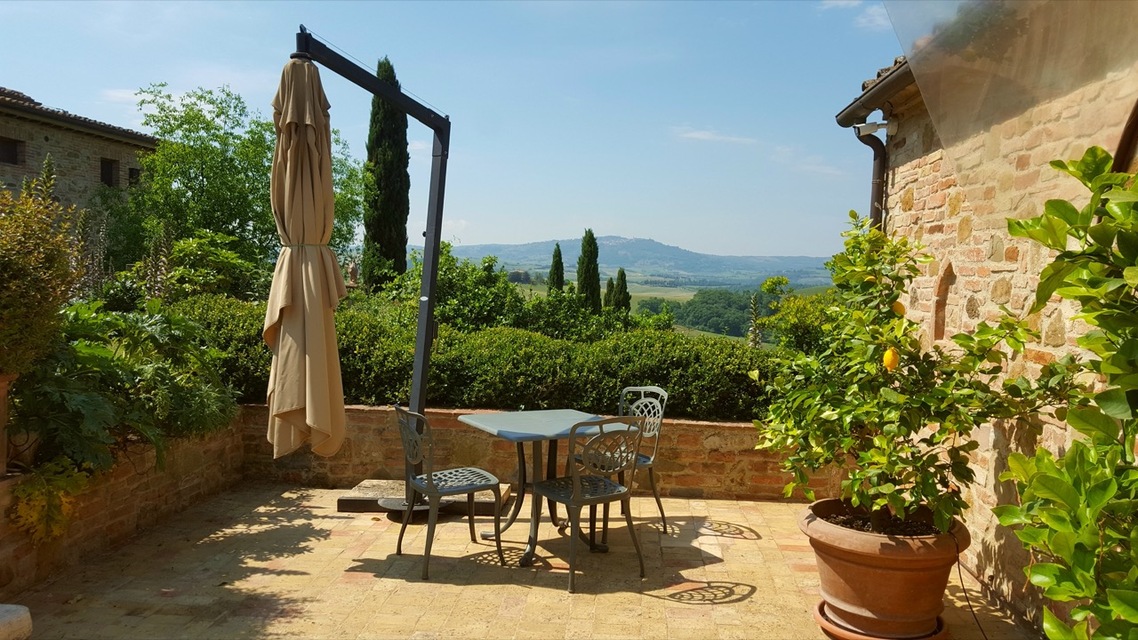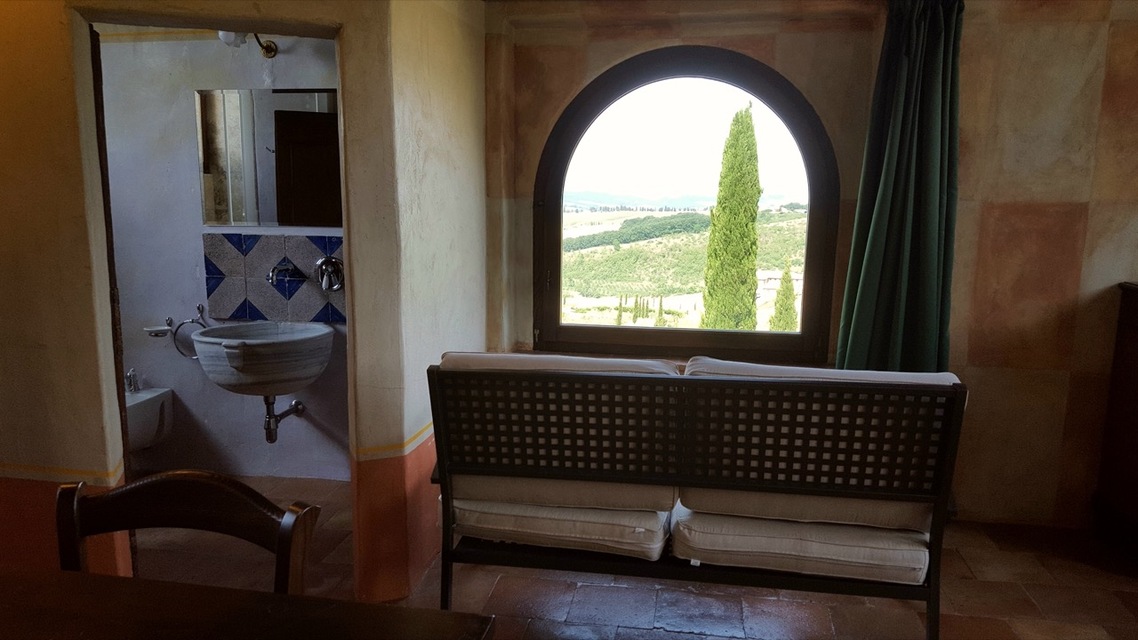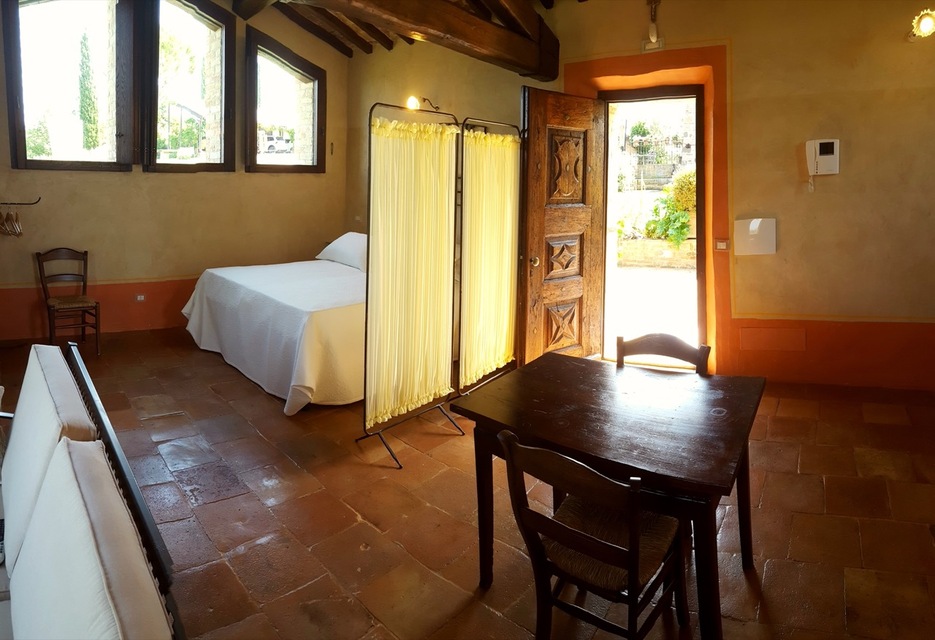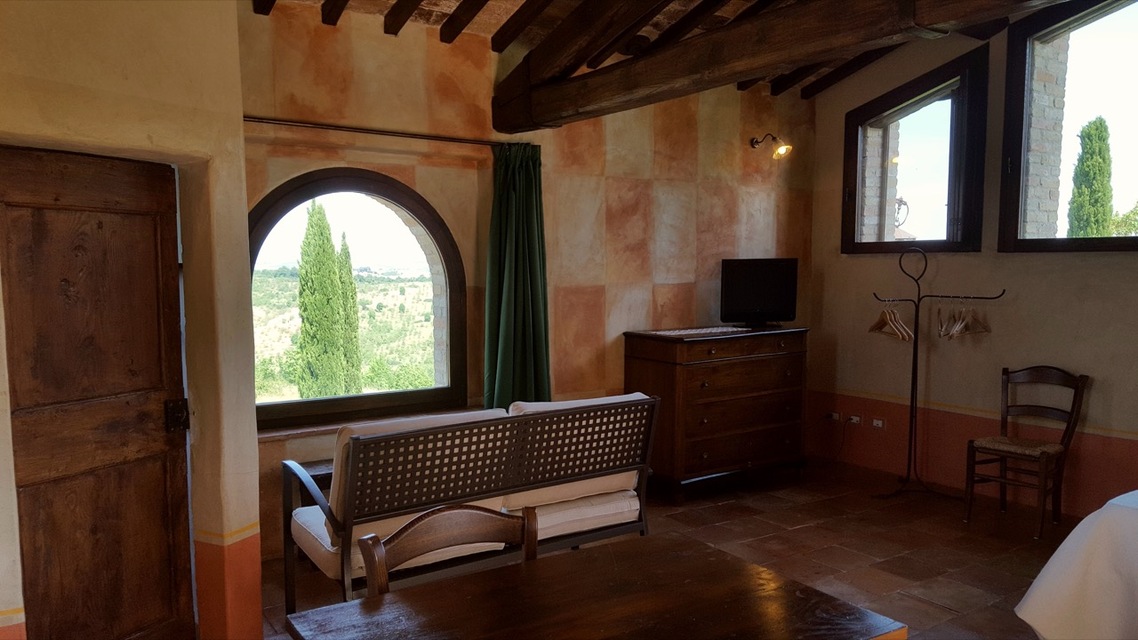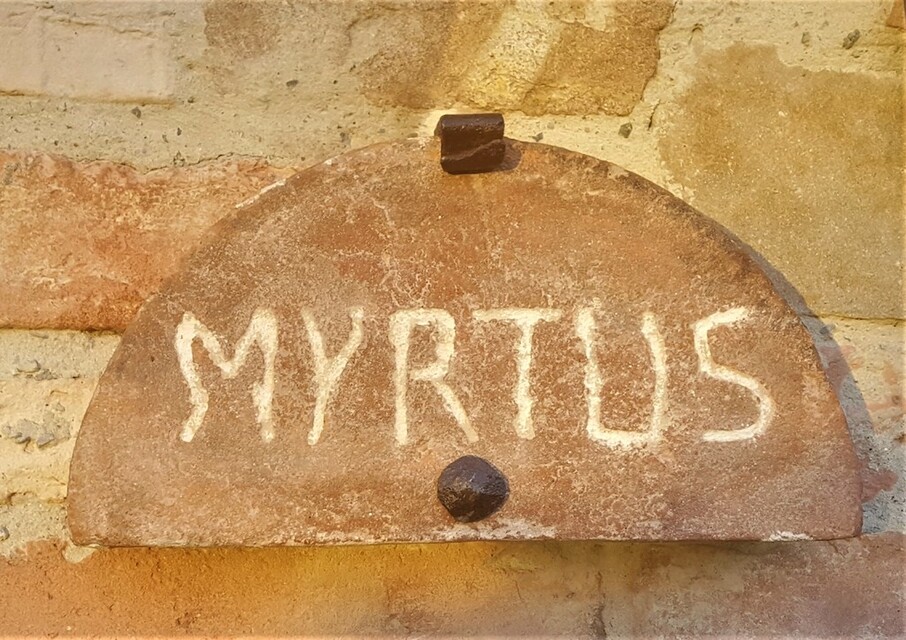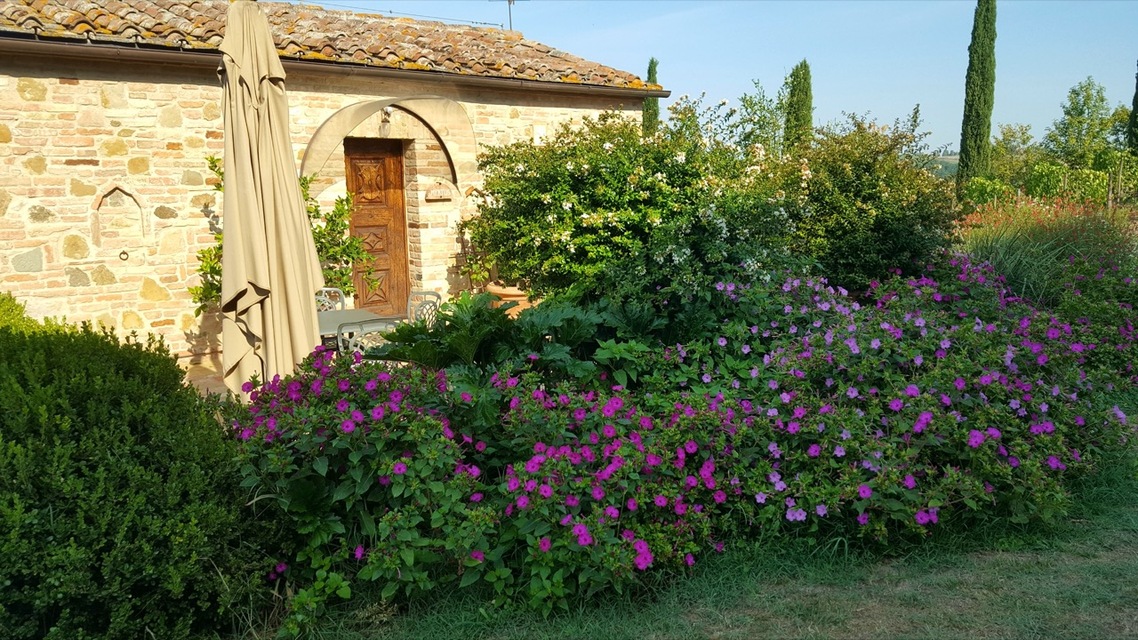 Myrtus Prices
LOW SEASON
MEDIUM SEASON 1
MEDIUM SEASON 2
HIGH SEASON
VERY HIGH SEASON

2023-01-08 - 2023-03-31


2023-11-02 - 2023-12-24


2023-04-01 - 2023-05-13


2023-10-01 - 2023-11-01


2023-05-13 - 2023-06-03


2023-09-09 - 2023-09-30


2022-12-24 - 2023-01-06


2023-06-04 - 2023-07-08


2023-08-26 - 2023-09-09


2023-07-08 - 2023-08-26


MYRTUS
€600.00
€850.00
€900.00
€1,000.00
€1,100.00